PAMELA UANDES DATASET
Goals of the project
The objective of the project is to study passenger behaviour and its relation to the environment, as they get on and off a public transport vehicle, in this case a full-scale metropolitan train model.
---
Platform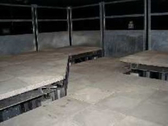 Because it is a space based on mountable modules, it can be used to model different surfaces, heights and gradients. The modules have an area of 1.2 m² giving a total laboratory capacity of 80 m² with different standards.
---
Lighting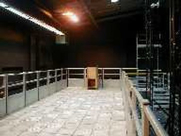 It has diverse types of lighting (mercury, sodium, etc.) with the possibility of regulating their intensity and also, thanks to its movable light panels, generate a natural environment. This allows recreation of open spaces in full light, with focused light (light interference or urban lighting) or moonlight darkness.
---
Sound
PAMELA has a sophisticated system of ambient noise effects thanks to small speakers in phase that deliver either a surround or localized sound. It uses the speaker system sending disc-shaped waves, delivering sound in all directions from a single point of emission. It also has a system that can create a movable sound source around the laboratory, allowing to simulate cars, trains, planes and even people. All of this maximises natural people behaviour in the models.
---
Video recording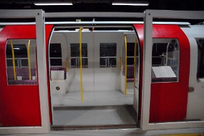 The recording system of the laboratory allows visualization of different angles, which can be horizontal, oblique, aerial or panoramic.